Frozen Foods
Frozen foods will be shipped in a styrofoam cooler with icepacks.
An additional charge
of $11.95 will be added for a styrofoam cooler and ice packs PLUS a $3.95 handling fee. This ensures that your food product will arrive in good condition.
Frozen foods will be shipped separately from other items
which you order.
If you do not call we will assume you have accepted the extra charges.
Swedish Christmas Ham - "Julskinka" - Halves of 12 to 15 lbs. - Bone-In. Processed in the traditional Swedish way in the USA at a federally inspected meat facility. The hams come to you frozen and vacuum-sealed including the recipe for cooking it the Swedish way. Price is $ 6.95 per pound plus shipping. Styrofoam coolers with cold packs are required and are an additional $11.95 plus $3.95 handling fee. If you are within two days shipping from Kansas we can ship by ground UPS. Outside this shipping area we ship 2nd Day Air. Available to ship in December.

Code:
1672
Price:
$8.99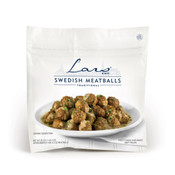 Code:
16104M
Price:
$9.95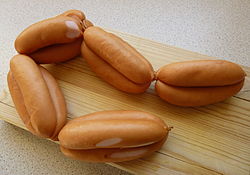 Code:
16107
Price:
$18.95
Code:
16108
Price:
$17.95